Acclaimed Hamilton Gardens 5 minutes from festival site–17 themed gardens: Italian, Tudor, Maori, Concept, Surrealist, English, Chinese, Japanese, Indian, Modernist, Concept, Tropical, Mansfield, Chinoiserie, Picturesque, Herb, Kitchen.
https://hamiltongardens.co.nz/collections/
Waikato River at Hamilton, NZ's longest river.
Waitomo Glowworm Caves
On the Waitomo Caves tour, marvel at the stalactites and stalagmites and enjoy a boat ride through a grotto lit by thousands of tiny native glowworms.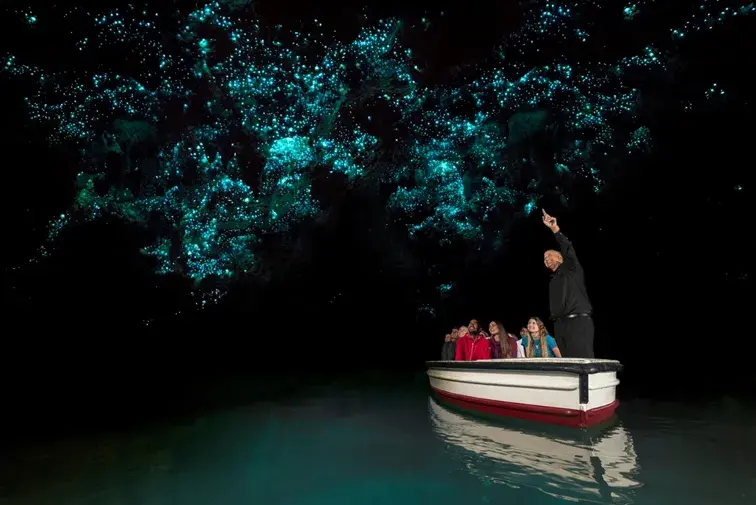 Visit the Lord of the Rings filmset